Centre St-Pierre, Montreal, QC
HELP US SPREAD THE WORD!
Download the image below and share it on your social media platforms!
Let your network know that you are attending the Colloquium!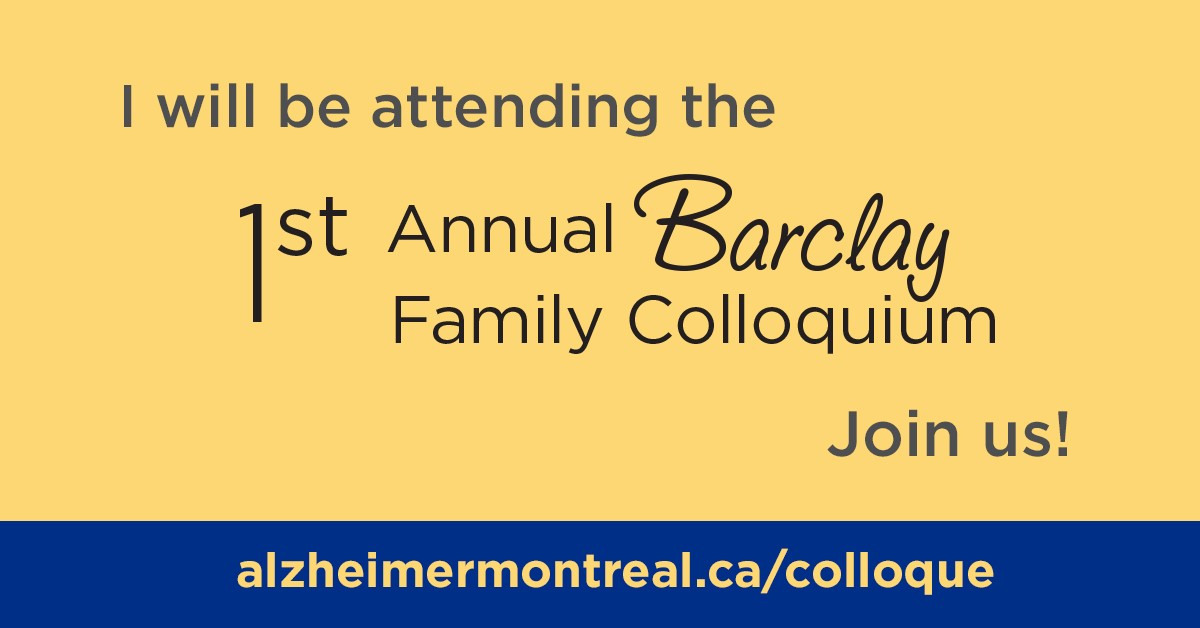 An event for health care professionals, services providers, caregivers and students!

Registration is now closed!
We look forward to meeting you at Centre St-Pierre!
This year, the Alzheimer Society of Montreal will hold the first edition of an annual colloquium for learning and the exchange of leading-edge information in the fields of aging and neurodegenerative disorders.
The theme of this inaugural colloquium is:
INNOVATIVE AND ASSISTIVE TECHNOLOGIES IN DEMENTIA CARE
Discover the workshops that will be held: download the Colloquium brochure!
Over 100 health care professionals, service providers, caregivers, and students will benefit from the expertise of prominent researchers, policy makers and service providers as they discuss leading edge developments in the fields of aging and neurodegenerative disorders.
Join us to:
Network with healthcare professionals, caregivers, students and researchers.
Gain insights from caregivers about the challenges they face.
Find out how your organization can meet the growing and diverse needs of caregivers, including millennials.
Do you want your organization to stand out as a leader in the field of dementia care? Gain visiblity by sponsoring the Colloquium!

Other ways to contribute:
Make a Corporate Donation!
By making a donation to support research and maintain the services offered by the Alzheimer Society of Montreal, your organization is making a difference in the lives of Montrealers living with Alzheimer's disease or a related form of dementia and those of their families.
Organize a Fundraiser!
Your fundraising activity, whether it is sponsored or not, does not have to be complicated.
It is always possible to organize a fundraising event, whatever your age and level of physical fitness.
Participate in an Event!
Whether as a sponsor, partner, benefactor, spokesperson, or participant, your involvement in fundraising events is important! By supporting these events, you become a source of inspiration and hope for thousands of families living with dementia.

4505 Notre-Dame Street West, Montreal, (Quebec) H4C 1S3
514-369-0800
Write to us: we are here to help!